How to Be Frugal and Save on Everything!
Frugality Coach.com
Welcome! If you want to learn how to save money by embracing frugality, you've come to the right place. This site is loaded with practical money saving tips on cooking, shopping, groceries, utilities and more!
You are not alone. Today everyone is looking for ways to save money. Maybe you dream of owning something wonderful, say a boat or a new kitchen. Or maybe you need to save so you can catch up on some bills? Regardless of what you want the money for, saving money can be hard. That's why I built this site. Here you will find hundreds of ways to save on everything. I hope you find the information on the site useful.
Is your budget really tight? Enjoy these 3 easy ways to find free stuff.
Print the exact coupons you need, fast and easy right here.
Need to make more money? Check out these Money Making Hobbies.
Looking for an inexpensive gift idea? Thoughtful and creative, this makes the perfect present!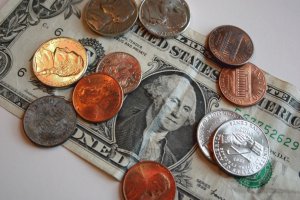 Where to Start? Being frugal is a learned skill that anyone can master, but getting started can seem overwhelming. No problem! Start right now by signing up for my RSS feed so you don't miss my Freebie Alerts, great deals, free coupons, and new budget friendly ideas.
This site contains alot of information, so check out the articles section, and begin with topics that interest you. Visit the forums, they are not only encouraging and enlightening, but full of tips and helpful advice from other guests. Visit often, allow yourself time to absorb this new information, and commit to using what you've learned.
Pay it forward! Enjoy all the free money saving tips found on this site. I hope you find solutions and inspiration here. Help make this resource even better by contributing your own ideas to our money saving forums.
Saving money on groceries is packed with free tips, frugal recipes, extreme couponing secrets, and budget cooking advice.
Saving money while shopping means buying more while paying less. Let's discover the secrets to finding great bargains.
How to save money offers tips and advice for everyone needing extra money, budgeting advice, freebies, coupons and saving money ideas.
Who doesn't need more money? Let's explore how to earn money with second jobs, hobbies, and work from home ideas.
Saving money on electric is a great way to put more money in your hands. Discover how easy it is to cut your utilities bills with these money saving tips.
Saving Money on Holidays means more fun and less stress. Let's discover many affordable ways to enjoy the holiday without breaking the budget.
Saving money on family fun is easy to do, with just a little bit of help. Discover how you can add more fun into your next outing.
List forums? Here are many different money saving forums to discuss frugal issues, ask questions, provide answers or start discussions on topics of interest to you. Join the conversation.
Find FREE coupons here! Grab every coupon you need, fast and easy! Frugality-Coach.com now offers you a searchable coupon database.
Welcome to my Freebies page, where you will find free coupons, samples, and offers to help you save money.
This Frugality Blog, packed with helpful money saving tips, free sample alerts, and frugal advice, encourages you to stay on budget. Don't miss out! Subscribe here.
Are you a company interested in free product reviews? Contact Frugality-Coach.com for more information. Let's get your product in front of our visitors! ...
Whether you have been forced to embrace a money saving lifestyle, have always been frugal, or just want to save up for a luxury purchase, it's all about making your money work for you.
This online store contains products aimed at saving money. Loaded with great gift ideas, this site helps visitors focus on the tools needed to reduce expenses.
Learn about the huge number of consumer debt counseling providers available out there, and what they can offer you.
Would you like to share your knowledge about frugality? Great, find out how you can submit your story or tip here.